Don't Fear the Share Button
Learn about the different ways you can share externally in Office 365
To Share or Not to Share – What Is the Answer?
There are now lots of ways to share externally in Office 365. It can be hard to know which way is the best and most secure option for your organization. A key advantage of the share capabilities in Office 365 is that basic sharing is built in. However, people may unknowingly share sensitive information or personally identifiable documents. This can be catastrophic for organizations especially with new legislation being initiated in several countries. This article will showcase the ways you can share, and how you can improve the out-of-the-box experience with Extranet User Manager, an award-winning solution for sharing.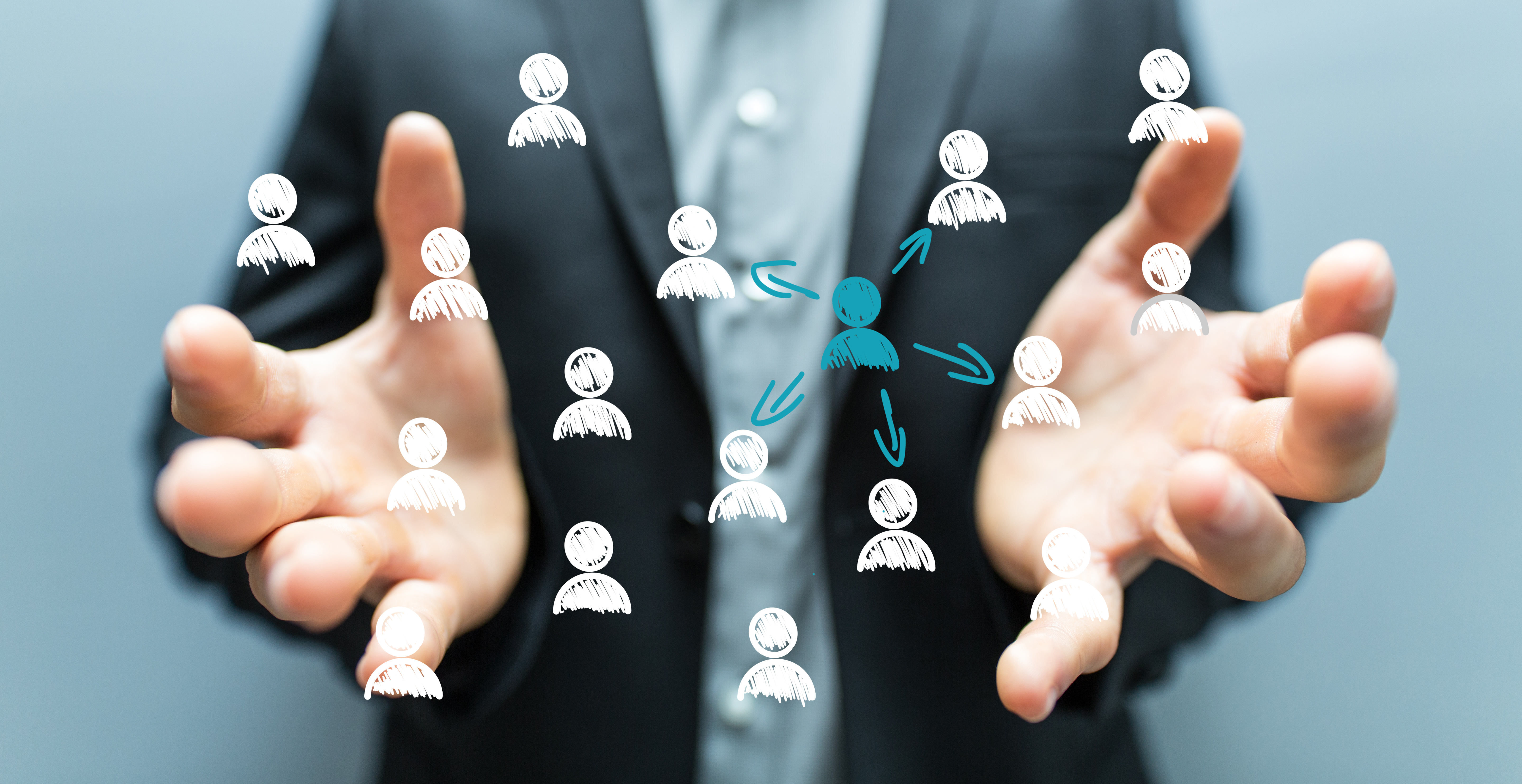 Microsoft Office 365 has upgraded a few new features for external sharing, as announced at the Microsoft Ignite Conference in September. This, combined with Extranet User Manager's customized end user experience and governance models, makes sharing seamless both internally and externally.
There were two key scenarios that demonstrated these new capabilities. Shareable links can be completely customized for your unique needs, whether that is sharing with anyone, sharing with only people in your organization, sharing with those who have access already, or only specific people. Links can be shareable to both external and internal parties. You can lock down the external sharing and keep it internal, or go further and limit it to specific people within the organization.
More and more organizations are sharing with external constituents, partners, and contractors as part of their day to day operations. Working with the new Office 365 features and Extranet User Manager will seamlessly blend the best of internal with the best of external sharing.
Where's That Link?
Sharing with anyone means if you have the link, you have access. It is still a secret key and you can revoke it if, and when, you need to. Some key things surrounding this scenario include:
Link can be forwarded to as many people as you see fit
No account needed for this type of sharing
Specify if people with the link can edit the files or only view
Set an expiration date on it to protect the files
And the admin is notified when an anonymous link is created and kept informed when it is shared further
Do you have documents that need review from a colleague? By changing the link settings to only people within your company who can access the link:
Now easy for people within the organization to share, while keeping it secure
If someone mistakenly emails a link to a partner or someone outside the company, they will not be able to access the files
If you are not signed into the company, you cannot access the link, it is just that simple
When you want to share externally, but do not want anyone to be able to access the link, you can lock down sharing to specific people. For example, you have a partner that needs to review some private financial documents. These sharable links are:
Non-transferable, revocable, and secret
To use them, the user must prove they are the intended recipient
Internal and guest users must be signed in
External users will receive a one-time passcode sent directly to their email

This is a second email in addition to the first shareable link email
If the link is forwarded on by accident they still cannot access it
They need access to the associated email inbox to receive the passcode

This person must also continually prove their account ownership, to further protect against employment changes and other similar scenarios
Also, after a certain number of days they must re-verify their identity
These new features protect your files and make external sharing safer than ever before outside your company, but there can still be issues with these link sharing capabilities. For example, if a user accidentally selects the wrong type of sharing link, which makes a document accessible to those outside of your organization when it is strictly for internal use. It only takes one mistake so it is important to ensure your Office 365 users understand the potential implications associated with this small error, thus saving your organization from privacy related issues. Extranet User Manager can take the security one step further as well.
Work, Work, Work Flow
Collaboration is the key to company cultures, innovation, and success both internally and externally. Adding external team members within Office 365 is much more straightforward now and they will gain access to:
Email: can send within the group and everyone receives them
OneDrive: a folder for the group is created and everyone can access the files
SharePoint: a group site is created that everyone can access
Teams: chat and participate with other team members
All of this makes communication and the team workflow much more streamlined and seamless. With guest accounts, this is made possible for people outside of your organization. This is a managed account and users are authenticated by signing into an existing Azure Active Directory or Microsoft account. This is fantastic as they do not need a new password or account! One less password to remember in our busy and connected lives.
The share capabilities are common across all your different platforms: File Explorer, Finder, OneDrive, SharePoint, Office Online, and Office Desktop for both PC and Mac. If you want to customize the email being sent to someone you are sharing with, you can share via Outlook and personalize the subject and body text. You can also share via the clipboard and paste the link in Outlook, which will recognize it is a OneDrive or SharePoint link and generate a rich preview. Directly in the email you can edit the sharing permissions, just like anywhere else. If a co-worker has forgotten where a file is you can send them a direct link, which is a shareable link for people who already have access.
While the possibilities are abundant to meet the various and unique needs of different organizations, there are still drawbacks to the out-of-the-box experience. But by implementing Microsoft and Extranet User Manager together, external sharing can be easier and more secure than ever before. Now is the time to take advantage of the built-in capabilities, and take them a step further. Extranet User Manager helps customers solve the issues of inefficient manual processes, such as password resets, waiting for IT to fix issues with external users, and employees still using shadow services such as Dropbox. The responsibility of external users can be delegated to the business, rather than IT. Extranet User Manager has a straightforward interface that streamlines everything you would need to do with external users. Check out how Associated Engineering did it in their case study.