Setting Up Teams Shared Channels for Secure Collaboration with Partners
For organizations that have adopted the Microsoft 365 suite for their daily operations, Microsoft Teams has emerged as a pivotal tool, enabling seamless communication across different teams and departments. The introduction of Shared Channels has further revolutionized this landscape, allowing enterprises to work closely with external partners while retaining data security.
This development has advanced the intricacies of configuring these channels for ongoing or long-term professional collaboration, which we previously explored in the article How We Use Teams Shared Channels. We can now provide a comprehensive guide for ensuring that external collaboration remains both efficient and secure, in scenarios ranging from managing outbound access settings for external tenants to addressing privacy concerns and fine-tuning visibility options.
Outbound Access Settings for the External Tenant
When an external tenant is invited to a Shared Channel, they must enable outbound access to your tenant for the channel to be functional. This access can be granted at an individual tenant level or universally for all organizations. The decision hinges on whether an organization wishes to control the tenants its members can access, or if it's more practical to permit open access to all tenants.
This is configured in the Azure portal at External Identities - Microsoft Azure.
Once cross-tenant outbound access settings are aligned in one of the ways shown in the images below, it signifies that all members of your organization can participate in a shared channel belonging to an external organization.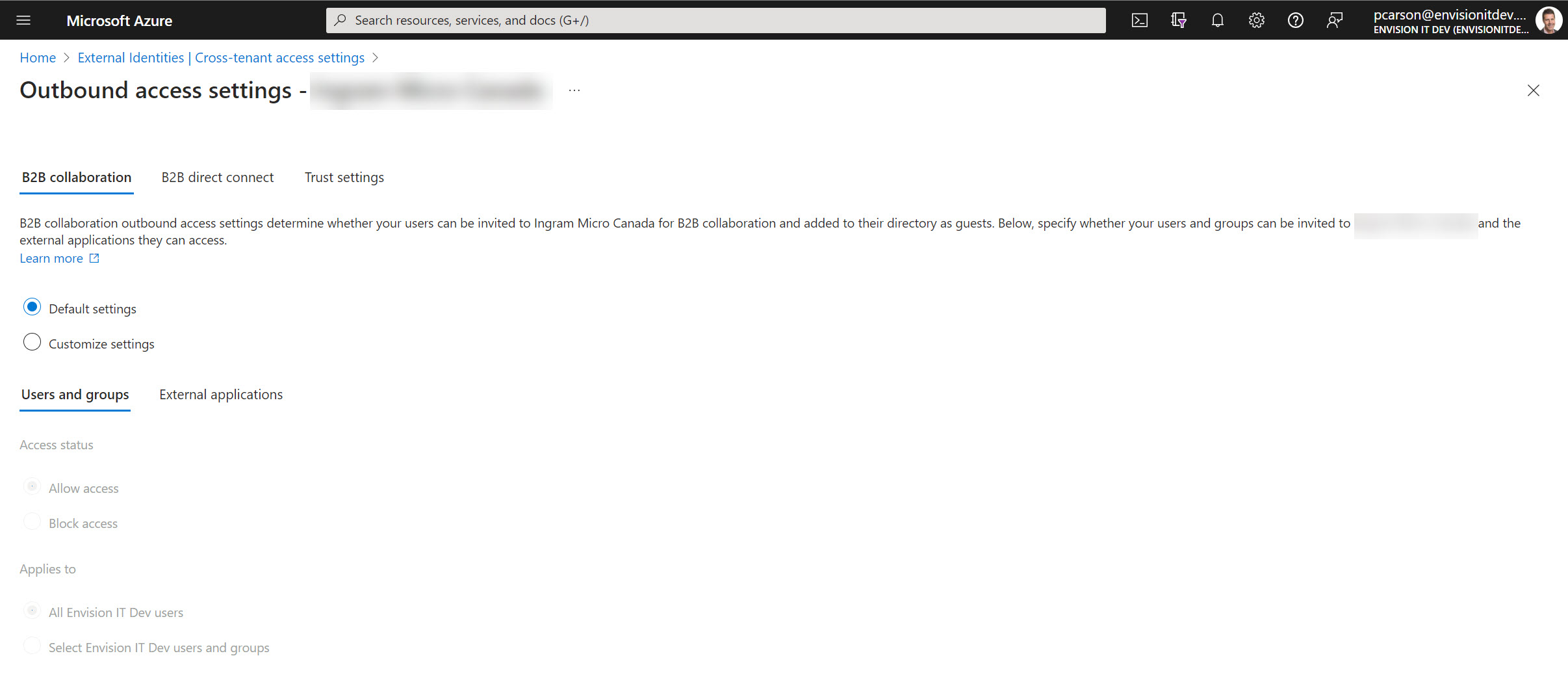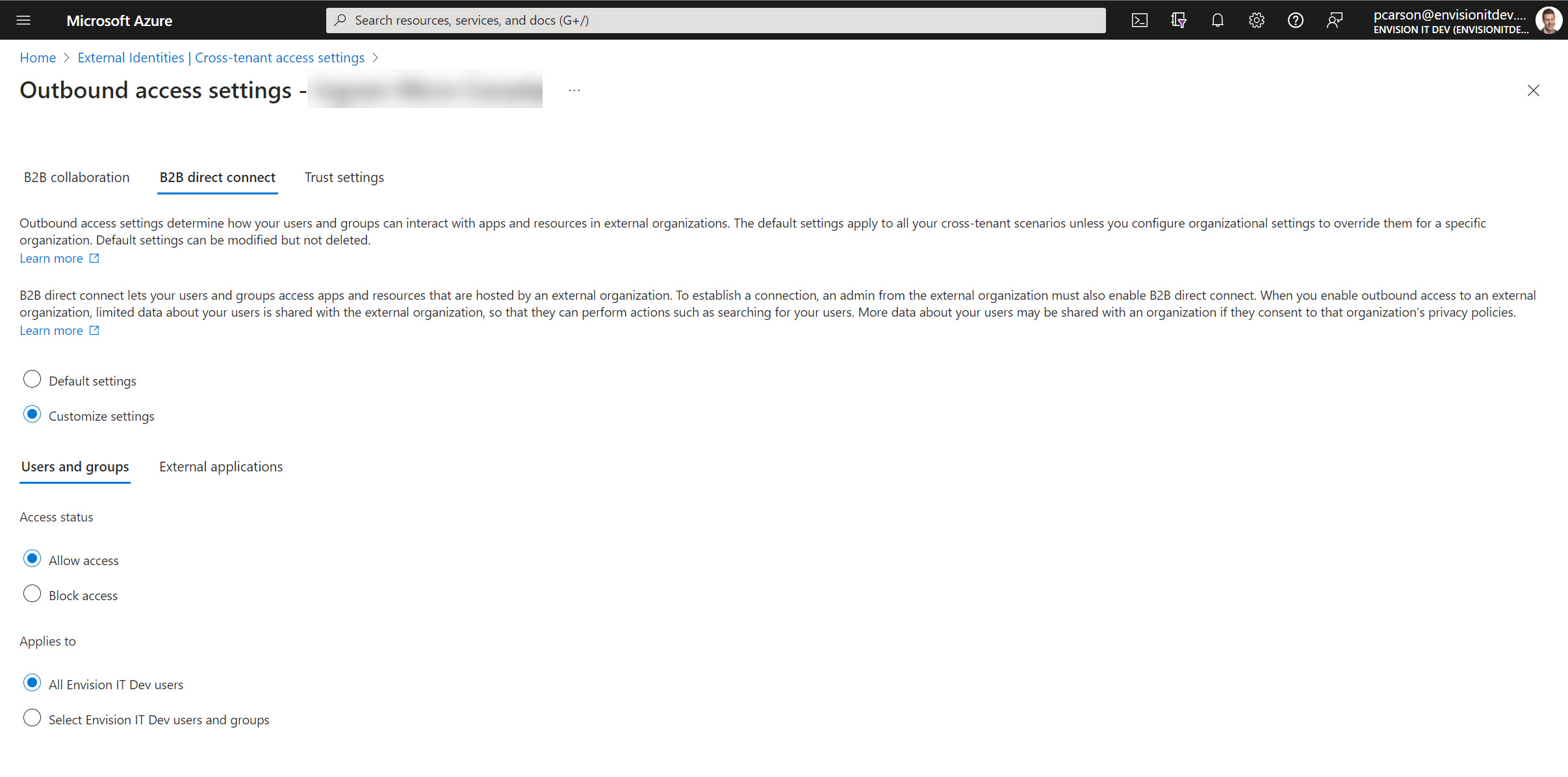 Configuring Settings for Enhanced Security
However, such configurations can inadvertently grant the host organization insight into the shared channel members' contacts/accounts, leading to potential security vulnerabilities. To counteract this and uphold privacy, an external organization has the option to limit the visibility of its members who can be invited to a shared channel.
This limitation can be actualized by creating a specific group within their tenant exclusively for the shared channel. Consequently, only members affiliated with this group can be incorporated into that channel, ensuring that there's no access to potential mis-configured accounts or other users of an external organization.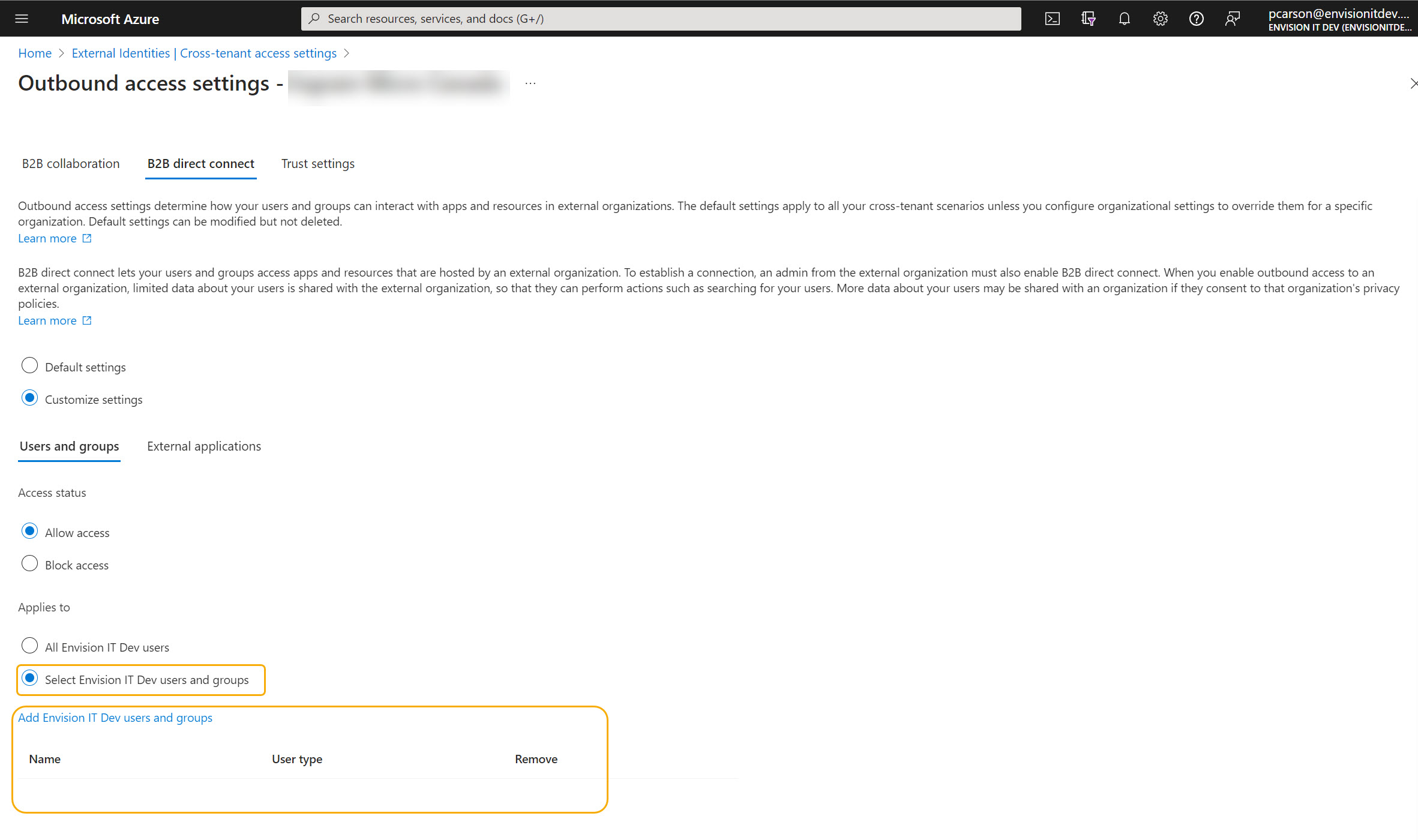 Should an organization opt for this restricted group strategy, it necessitates enhanced coordination between the collaborating entities:
For a new member to be integrated into the shared channel, the primary organization must alert the external organization to enlist the individual to the group
Once added to the group, the host can invite the individual to the shared channel
Furthermore, beyond the default settings, organizations can decide on the extent of visibility in alignment with their preferences. Options include:
Allowing everyone
Blocking everyone
Allowing specific tenants
Allowing only specific groups or individuals
In summary, Teams Shared Channels provides a convenient and user-friendly collaboration platform for cross-organizational communication. However, to maintain security, organizations must be deliberate about how they grant access, manage visibility, and ensure compliance with existing security standards.
Additional Resources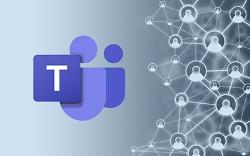 How We Use Teams Shared Channels
Shared Channels allow you to invite people who are not in the Team into a channel in that Team. We are primarily using them to bring in external users, but you can also use them internally. It is much better than external users in a regular Team, because they see the Team in their own tenant - no need to switch tenants!
Related Pages
---
{{#this}}
{{#if RollupImage}}
{{else}} {{/if}}
{{{hyperlink RelativeURL Title Title null}}}
{{#if EventStartDate}}
{{eventDate EventStartDate EventEndDate}}
{{/if}} {{#if PublishedDate1}}
{{generalDate PublishedDate1}}
{{/if}} {{#if RollupContent}}
{{{RollupContent}}}
{{/if}}
{{{hyperlink RelativeURL Title "Read more..." null}}}
{{/this}}