We Make Microsoft Simple
Microsoft 365 (M365) is many things. It's one of the fastest growing productivity solutions in the world, with over 300 million commercial monthly active users. It's a driver of value, with businesses using it experiencing a 466% return on investment over a three-year period. It's familiar to millions of business professionals who use Excel, Word, and increasingly Teams to complete their daily tasks.
One thing it's not, however, is simple.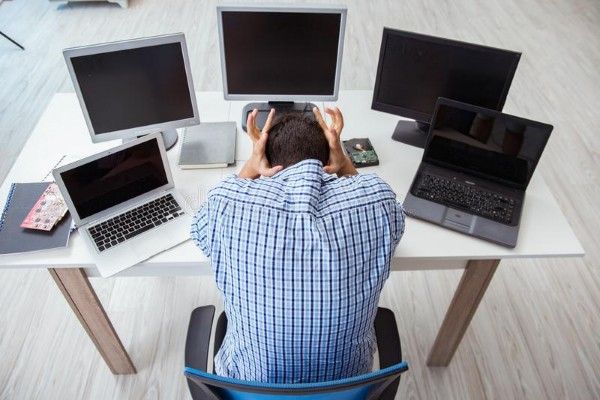 Just like we can say about a person that their light casts a shadow, with M365 it's phenomenal set of strengths can create issues. M365's comprehensive suite of productivity tools makes it an essential part of many organizations. But configuring and making it user-friendly can be a daunting task. According to a survey conducted by BetterCloud, more than half of IT professionals reported that they struggle with configuring M365, with 43% citing complexity as the biggest challenge.
One of the reasons for the difficulty in configuring M365 is the sheer number of applications and services that it offers. From email to file sharing to project management, M365 has it all, making it difficult to know which tools to use and how to configure them properly. Moreover, the platform's constantly evolving nature and frequent updates can lead to confusion and frustration among users.
Forrester Consulting confirmed the value M365 creates, especially by using the available features to reduce the number of applications organizations need to manage. They estimate those entities avoid an average of $11 million in previous solution and management costs by migrating to M365.
The same survey illustrated the issues raised by the complex array of solutions available within the M365 license. It found that organizations that have implemented M365 are using an average of only 50% of the features available to them because many customers may not be aware of all the capabilities that are included in their licenses or how to effectively use them.
Simplifying Permissions Management Within Existing Processes
At Extranet User Manager we embrace M365's light — the incredible range of productivity features available within one technology license — and acknowledge its shadow. We understand that simplifying complexity can be challenging, and that exceptional user experience is table stakes with modern technology. Our solutions shield users from the complexities of M365, making it easy to realize a fundamental benefit of M365, streamlining work processes.
Unfortunately, permissions management, an M365 feature that if managed well unlocks the full value of the license, can come into conflict with organizations' established processes. Effective permission management in M365 can help organizations enhance security, improve compliance, increase efficiency, and promote collaboration. But the complexity of managing permissions in M365 can overburden IT and confuse business users. As a result, those departments may need to adapt existing processes and/or change their staffing models to manage the license.
With Extranet User Manager, we enable each department to implement M365 within established processes. The IT department is involved at the beginning of the deployment. They set up Delegated User Management, with administrators configuring permission structures with peace of mind knowing the permissions are set, and they are simply delegating user management to a business user that owns the relationship with their audience. They can use the permissions structure to grant internal users access to that data as well.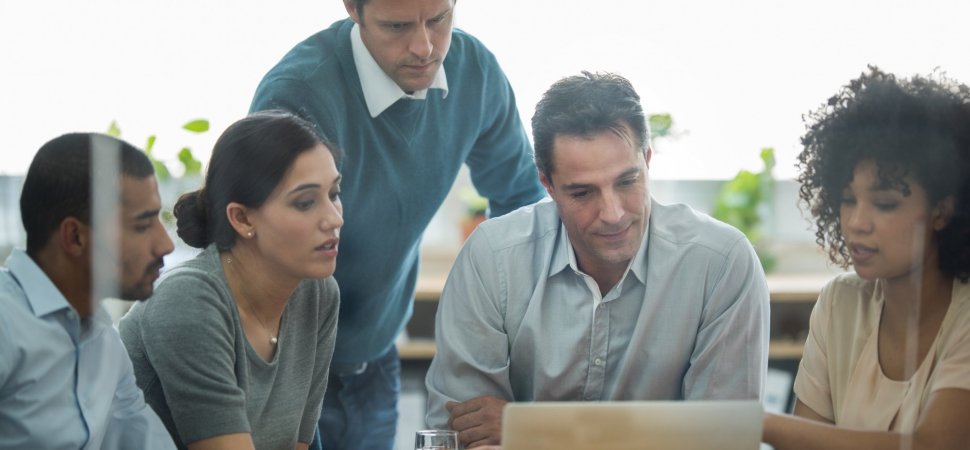 Maintaining Best in Class Cybersecurity
With a staggering 4.5 billion records compromised in the first half of 2023 alone, there are very few organizations in which at least one person isn't staying up at night worrying about cybersecurity. Beyond the crippling financial impact — estimated at $6 trillion (about $18,000 per person in the US) annually — the erosion of customer trust is irreparable. Breaches tarnish reputations and expose organizations to litigation and regulatory fines.
Which brings us back to Microsoft. It may not be simple, but it is cyber safe... if configured correctly and permissions are responsibly managed.
Microsoft 365 and Azure offer unparalleled security measures, making them a trustworthy choice for organizations seeking robust data protection. With extensive investments in cybersecurity, Microsoft implements industry-leading technologies such as multi-factor authentication, data encryption, and advanced threat intelligence. Their continuous monitoring and prompt response to emerging threats ensure rapid mitigation and remediation. Additionally, Microsoft's extensive compliance certifications, including ISO 27001 and GDPR, demonstrate their commitment to meeting rigorous security standards. Leveraging a comprehensive security framework and a global network of data centres, Microsoft provides organizations with a secure environment to store, process, and manage their sensitive data, instilling confidence in their ability to safeguard critical assets.
Simplifying The Ability to Extend M365's Value and Security
Like any complex system, Microsoft's security array requires all components within the system to be secure and well managed, some of which require human judgement. Within M365, permission management is key. Only a business user within a company will understand which stakeholders require access to specific content data. As noted previously, M365's complexity can put this requirement in conflict with existing processes. The challenge of permissions management in M365 grows in complexity when extending access to users outside an organization. Many organizations handle sensitive data and have strict security requirements. They also know that they will share content and data with external stakeholders who may not have M365 accounts. If an organization is struggling to manage permissions internally, it is only prudent to avoid bringing in external users when the consequences of an error can be significant.
Considering the many ways in which organizations receive help from extending their M365 licenses for specific use cases, it's unfortunate that the perceived complexity causes organizations to miss out on important business opportunities created by using M365 to communicate and engage externally.
Cost management and discouraging dark IT

Forrester notes that organizations avoid costs by moving to M365, but only if they use it fully
External sharing is a use case for which some organizations acquire added applications that would not be needed if they knew how to manage permissions effectively within the M365 license they are already funding

Rapid adoption

Due to M365's explosive growth, millions of business users have become familiar with its productivity tools like Excel, Word, and even SharePoint
Allowing business users to use these tools with their familiar user experience reduces change management and the dip in productivity that occurs from having to learn new systems

Best in class security

The combination of M365 and Azure, and Azure AD if it's managed within an organization's established processes, provides extraordinarily strong Information Security when engaging with external stakeholders
Unfortunately, some applications business users adopt when they perceive Microsoft as being too complex — the famous Dark IT Department — do not have the proper level of cyber safeguards
This customer-driven insight — that clients need Microsoft to be simplified so they can extend the value of their M365 licenses to external stakeholders — motivates us to develop and continuously improve our SaaS product. Through transparent pricing, our global customer base receives cost-effective access to a suite of products that enable them to build an online community on top of their own Microsoft 365 platform, delivering simple, secure, scalable external collaboration using existing Microsoft investments.
With over 20 years of experience developing Microsoft-based solutions, we understand that Microsoft supplies an exceptional platform for solving a myriad of business problems. Because it is a solution that spans industry sector, geography, and size, the value contained in the M365 licenses must be complicated to solve all those problems. But we also understand that the UX supporting key users — in this case, administrators and business users — must be simple, or they won't fully adopt it. And may even bring in alternative solutions through Dark IT that increase application complexity, inflate costs, and create potential security risks.