What Azure privileges do I need to onboard external users to my Microsoft 365?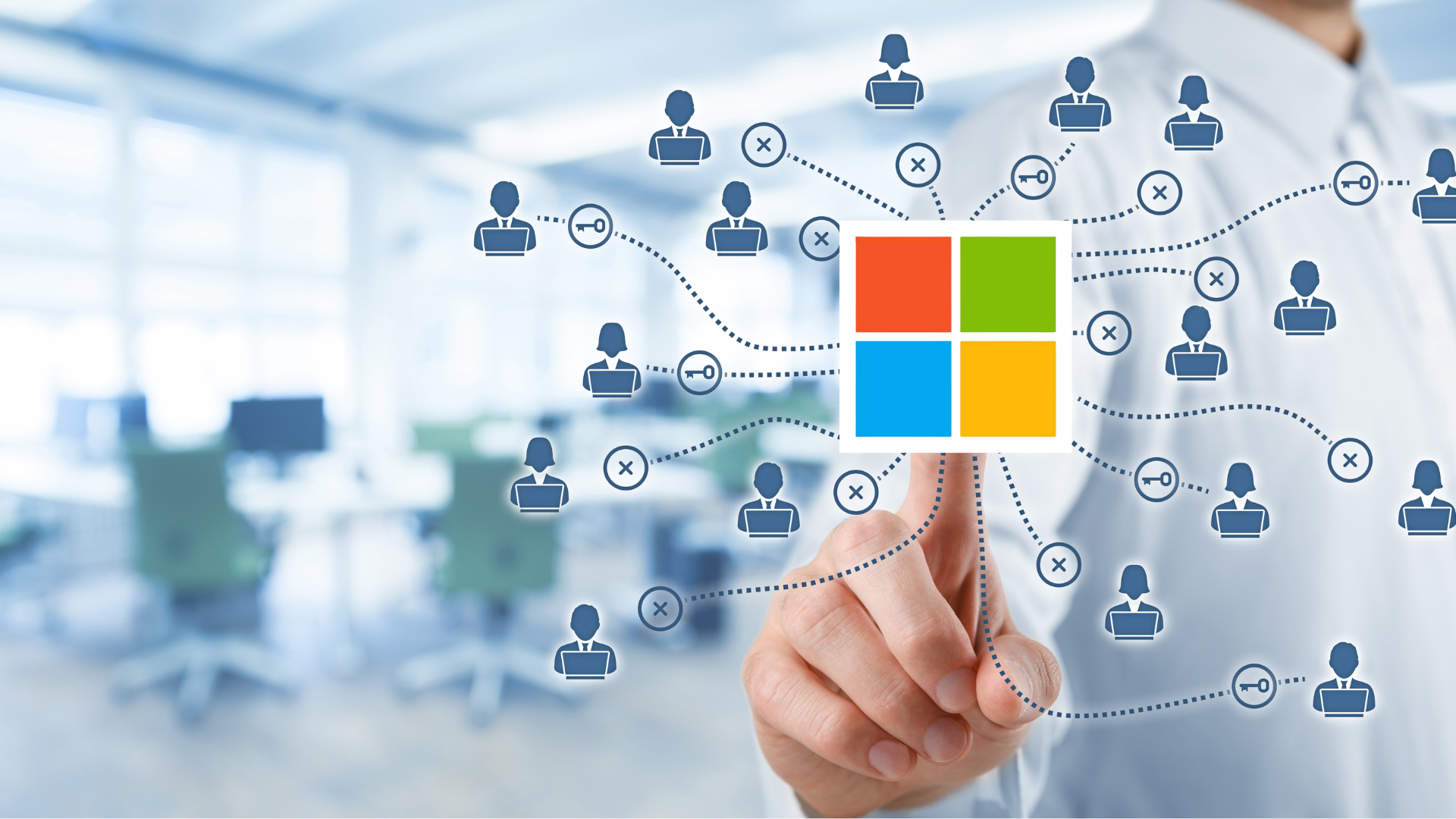 Are you struggling to onboard external users to your Microsoft 365 Group? Do you want to eliminate complicated Azure privileges?
For many organizations, internal and external collaboration is an essential part of your everyday workflow. For internal workplace collaboration, Microsoft has developed a leading platform to promote productivity and security. However, the simplicity that comes with internal collaboration is not easily replicated for external users, in part due to complicated Entra ID (previously known as Azure AD) privileges. As your organization's need for external collaboration grows and the task of adding external users securely to your Microsoft 365 environment overwhelms your IT department, you may begin to ask yourself if there is a solution. In this article, we'll explore how a User Manager such as Extranet User Manager can streamline guest access and eliminate the need for extra Entra ID privileges.
The Role of a User Manager in External Onboarding to Microsoft 365
We often hear from organizations that there is a need to collaborate with many external users daily. This may be to securely communicate with clients, shareholders, or partners outside your internal organization. A user manager similar to Extranet User Manager, is a tool designed to manage external user accounts, permissions, and access within your organization's Microsoft 365 environment. A great user manager will remove the burden placed on IT departments to onboard external users.
Read our article We Make Microsoft Simple to learn more.
Entra ID (Azure AD) Privileges Required for a User Manager
Entra ID (previously known as Azure Active Directory) is the access management service that Microsoft uses across its platform. Without a User Manager, Entra ID is the management service your IT department would use to individually manage all of your guests, their access, and permissions. Once you have integrated a user manager into your Microsoft platform, all the access management takes place within the onboarding tool, rather than the complicated Entra ID environment. However, depending on your user manager, the Entra ID permissions your team requires to use your user manager will vary.
Without a user manager, each team member requires the correct Entra ID privileges to invite guests. Often, this is the Global Administrator role within Entra. This is the highest level of access, which allows your internal team members to invite guests.
Why not give all team members a Global Administrator role to allow delegated user management? The simple answer is, that giving all team members Global Administrator privileges opens your organization up to security risks. Not only is the process of changing permissions time-consuming in Entra ID, but you would also be giving each team member complete access. This is a security risk, increasing your chances of an internal data leak. By providing each team member with Global Administrator privileges, you are opening up your organization and resources, giving your internal team unrestricted access. Following the Principle of Least Privilege, your team should only have the essential privileges necessary to perform their authorized tasks. This will prevent accidental, incorrect, or unauthorized use of your internal resources.
How do you balance assigning appropriate privileges while also allowing employees to invite external users? This can be easily and securely accomplished with the right external user manager.
No Need For Extra Entra ID Privileges
The need to assign global administrator privileges, user administrator privileges, and beyond are no longer required with Extranet User Manager. Our application is designed to function without needing to assign employees extra privileges. What does this mean? You can manage guests or delegate guest management to another internal team member without having to navigate Entra ID, assign new privileges, or change your internal sharing processes.
This allows you to share guest management tasks with team members without the risk of oversharing access, regardless of their seniority. This is particularly useful for businesses with many team members who need to invite external guests. Without changing internal employee privileges, you can delegate all guest management tasks to the appropriate team members. This will streamline your guest management and minimize the internal time spent navigating and granting access to guests.
Benefits of Using a User Manager
A user manager takes the unwanted tasks associated with onboarding guests into your Microsoft workplace and simplifies them. The main benefits associated with using a user manager are simplifying the onboarding process and keeping your data secure while collaborating with guests.
Simplify Guest Access
While it is not impossible to onboard external users into your Microsoft 365 environment, it is time-consuming, can pose a security risk, and often drains IT resources. For those not familiar with the ins and outs of Microsoft and Azure, granting guests access to your workplace can be a complicated process. Even when IT departments are involved, the time associated with adding guests is taken from other important tasks. By using a user manager like EUM, you can free up time from your IT department and the rest of your team by streamlining the onboarding process. You can delegate permissions management to the appropriate internal team members, and bulk import users. The entire process is designed to be user-friendly so that you do not need IT experience to use all the functionalities of EUM.
Keep Internal Resources Secure
One of the driving factors in the popularity of Microsoft for workplaces is the security it offers to organizations. For most organizations with an increased digital presence, the risk of a data breach looms. The cost associated with a data breach increases by over $100,000 for workplaces that rely on cloud-based solutions without proper security measures in place. The time and money that is required to safely onboard guests and allocate the proper permissions is sometimes mistakenly seen as an unnecessary cost. However, unsafe file sharing with guest users such as emailing secure files or poorly defined user permissions can lead to large losses for your organization. With an easy-to-use external user manager, you can reduce the time associated with adding guests and managing permissions while maintaining the security features of Microsoft 365.
Extranet User Manager in Action
Extranet User Manager was created by Microsoft Experts to make Microsoft simple. We know how beneficial Microsoft is for internal sharing because we use it too! We recognized the challenge of secure external collaboration with Microsoft and wanted to make it easier for businesses to achieve secure external collaboration. Contact us if you would like more information about simple, seamless, and secure collaboration.
Related Pages
---
{{#this}}
{{#if RollupImage}}
{{else}} {{/if}}
{{{hyperlink RelativeURL Title Title null}}}
{{#if EventStartDate}}
{{eventDate EventStartDate EventEndDate}}
{{/if}} {{#if PublishedDate1}}
{{generalDate PublishedDate1}}
{{/if}} {{#if RollupContent}}
{{{RollupContent}}}
{{/if}}
{{{hyperlink RelativeURL Title "Read more..." null}}}
{{/this}}