Digital Workplace Conference Resources
About the Digital Workplace Conferences
Debbie Ireland has been running the Digital Workplace Conferences annually in New Zealand (dwcnz.co.nz) and Australia (dwcau.com.au) since 2008. Focused on Microsoft 365, they are the premier Digital Workplace events in their countries. In November 2022, Debbie and our President, Peter Carson, had a Microsoft Teams call to discuss an ambitious idea. Debbie's conference is focused on Microsoft 365, and Peter suggested they run the conference website on Microsoft 365. Not just that, but go beyond a static brochureware website, and build a functioning digital community that lives on throughout the rest of the year.
Featured Case Study

April 17, 2023
One can't build public facing websites natively in Microsoft 365. You can invite guests in and build a digital community, but even that can be difficult at scale when talking hundreds or thousands of users. This is where our Extranet User Manager product comes in, providing a suite of products to register and onboard speakers, exhibitors, and attendees, supply a rich headless CMS for authoring the private and secure web content, forms for evaluations, and Power BI powered data analytics to provide speaker evaluation reports and attendee engagement analytics.
Additional Resources
May 9, 2023 ● Webinar
In this in-depth webinar, Debbie and Peter will share the story of how her requirements and EUM's powerful functionality produced both a visually appealing portal, but also the start of a community for all participants at the New Zealand event. They will also share how the site is evolving to support the upcoming DWC Australia event.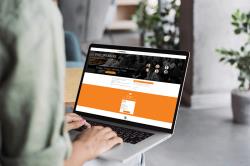 March 16, 2023 ● Article
Hundreds of attendees took part in New Zealand's premier Digital Workplace Conference at the start of March, embracing new ways of working, extending their knowledge, and getting updated with everything new in Microsoft 365. Extranet User Manager (EUM) was delighted to support the event as a sponsor, have our President deliver two sessions to packed rooms, and build the site which powered the event in Microsoft 365.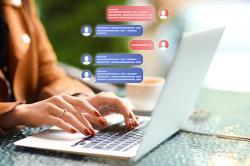 April 11, 2023 ● Article
An important goal for the Extranet User Manager suite of products is to help our clients build digital communities for their stakeholders. We simplify the on-boarding and login of large communities at scale on top of the Azure and Microsoft 365 stack. We also simplify that Microsoft stack to facilitate secure publishing, document collaboration, reporting, and access to other systems. What we've lacked is a way to allow those communities to have effective, online conversations, including where email and other contact information is private and not shared throughout the community. Read more to see where our research has led us.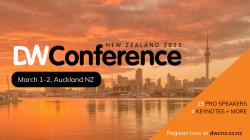 March 1 - 2, 2023 ● Conference
Extranet User Manager sponsored, managed the website for, and participated in DWC New Zealand.
August 2 - 3, 2023 ● Conference
Extranet User Manager will be sponsoring, managing the website for, and participating in DWC Australia.