MISA Ontario InfoSec Conference and Trade Show 2022
50 Stone Road West, Guelph, Ontario N1G 0A9, Canada
Guelph, ON
Event Website
View Presentation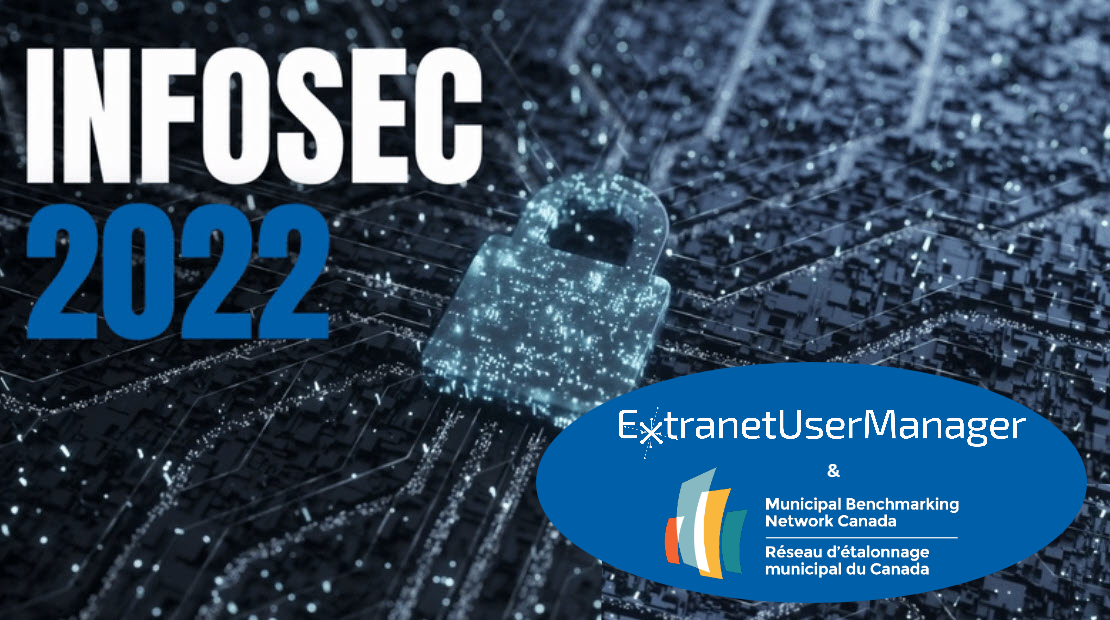 The Extranet User Manager team is heading to Guelph, ON for the MISA Ontario InfoSec Conference and Trade Show 2022. This unique event offers an opportunity to connect directly with municipal IT professionals and to glean knowledge and insights on cybersecurity, challenges, trends, and creative solutions from industry experts.
Extranet User Manager's President Peter Carson will be delivering the following session at the conference:
Building a Portal for Secure Data Collection and Reporting Across Municipalities
Wednesday, November 2 | 9:00 AM - 9:45 AM
MBNCanada is a not-for-profit association funded by 13 partner municipalities. It collects 700 performance measures across 36 service areas on an annual basis, and provides reports and data back to the municipalities, its board, and the general public. In 2022 MBNCanada launched a project to modernize their portal, previously hosted by the City of Kitchener and dating back to 2004. Microsoft 365 (SharePoint, Teams, and Power BI) and Azure were selected to host the new portal. Azure AD B2B was used to invite in 1,000 guests across the partner municipalities for data entry, reporting, and committee and panel management.
This session focuses on the secure implementation of external sharing in Microsoft 365 at scale, optimization of Azure AD security controls in place both in MBNCanada's Microsoft tenant and the partner municipalities, and the zero-trust security design of the MBNCanada portal itself, which is hosted in Microsoft Azure App Services.
Key takeaways of the session are:
Leveraging Azure AD B2B and Microsoft 365 to share and collaborate across many organizations and people
How to configure your Azure AD tenant optimally for both security and usability, including conditional access policies, sensitivity labelling, and trust settings for external organizations
Improving your Microsoft Secure Score
Open-source dashboard for seeing users, groups, sign-in activity, failures, and guest user issues from your own Azure AD tenant