Conversation on Teams and Office 365 External Users with Benjamin Niaulin

Wednesday, June 17, 2020
12 - 1 PM EDT
Watch Video

→
View Presentation
EUM's President Peter Carson & Sharegate's Head of Product Benjamin Niaulin have a conversation on Teams and Office 365 External Users. Teams and Office 365 external sharing is all about publishing or collaborating with people outside of your organization. Users will find ways to do it with or without IT support (typically through email or shadow IT), so it's important for IT to provide an easy way for them to do it effectively and securely.
In this session, we'll discuss different ways of sharing, from unstructured sharing to a small set of external users using the OOTB SharePoint features and Microsoft Teams guest access, to a large-scale structured sharing using additional solutions such as Azure AD B2B, custom code, or third-party solutions. We'll cover the options that are available and what makes sense for your organization using real-world examples.
We'll go through a number of different scenarios:
External sharing in Microsoft Teams, OneDrive and SharePoint Online

Azure AD B2B (Business to Business)

Custom and third-party options leveraging the Graph API

Microsoft's new Entitlement Management portal's Access Packages for external users
We'll also touch on how to leverage Microsoft's security stack to improve the security of your Office 365 Extranet, including Azure Advanced Threat Protection, Azure Rights Management, Azure Multi-Factor Authentication and more.
Speakers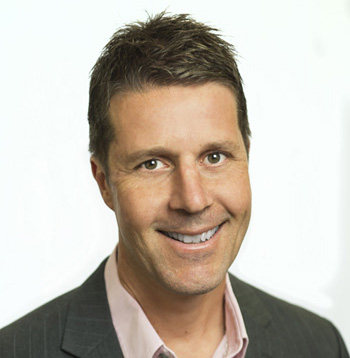 Peter Carson
As the founder and President of Extranet User Manager, Peter brings over 30 years of technology consulting, certified engineering skills, database design, and application development – combined with strong communication, analytical planning, and business skills. Peter possesses unparalleled technical skills. His excellent understanding of business needs of both small and large organizations in the health care, financial, distribution, service, franchisee, and public-sector markets have proven invaluable to our clients.
Within the Microsoft Community, Peter is known as a partner-evangelist for leading-edge Microsoft Technology. Well recognized as a leader in the SharePoint community, Peter speaks regularly at SharePoint user group meetings, conferences, Microsoft events such as Tech Days, and local universities. In recognition of this, Microsoft has awarded Peter the Microsoft MVP designation (Office Apps and Services) for the past nine years.
Benjamin Niaulin
Benjamin Niaulin is an Office Servers and Services MVP and Microsoft Regional Director. As a Microsoft Certified Trainer since 2008, his become proficient in simplifying complex technologies, making him comfortable to talk about all things in Office 365's productivity suite. He's spoken at over 200 conferences and continues to share his thoughts to help organizations adopt new ways of working the cloud provides.
At ShareGate, a company with products for Office 365 and Azure in Montreal, he is the head of product. Crafting simple solutions to some of the challenges organization face.