TSPUG Microsoft 365 Developer Bootcamp 2020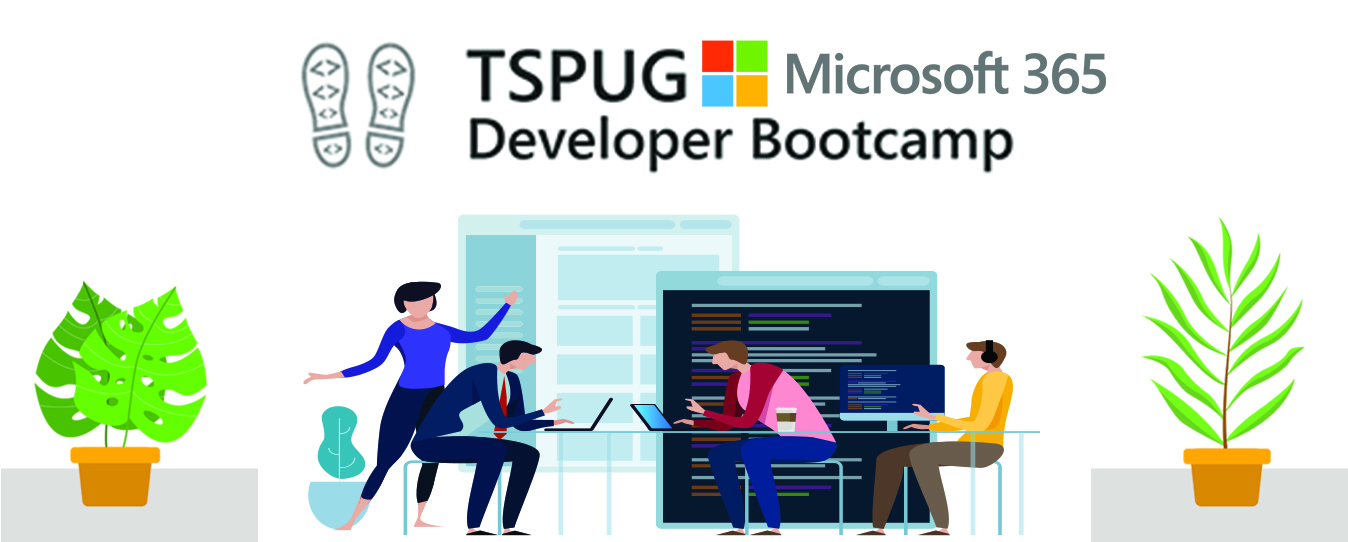 The TSPUG Microsoft 365 Developer Bootcamp is a free, one-day training event led by Microsoft MVPs with support from Microsoft and Toronto's developer community. Attendees will learn the latest techniques for building solutions with Microsoft Graph, the SharePoint Framework, Microsoft Teams, Office Add-ins, and more. Each bootcamp includes hands-on labs for deep learning and a comprehensive view of development on the Office 365 platform. Developers will be able to apply these learnings and build products, add-ins, and other solutions right away. Extranet User Manager's President, Peter Carson will be delivering a session on Electronic Forms and Alternative App Approaches.
Topics covered in our hands-on sessions:
MS Teams Bot development
MS Teams Tab development
Microsoft Identity
Microsoft Graph
SharePoint Framework (SPFx)
While this will be a virtual event, space is limited and registration will be required in order to provide you with the best possible support during the hands-on sessions.
The event will be hosted in Teams, and will leverage the solution described in Teams Day Online powered by Extranet User Manager.