Wait, What? Running a Microsoft 365 Conference on Microsoft 365?
Watch Recording
View Presentation
How Extranet User Manager Helped the Digital Workplace Conference Build an Online Community in their Microsoft 365 to Extend the In-Person Conference Experience
In November 2022, Debbie Ireland and Peter Carson had a Microsoft Teams call to discuss an ambitious idea. Debbie runs the Digital Workplace Conference (DWC) in New Zealand, focused on Microsoft 365, and Peter is President of Extranet User Manager (EUM). Peter suggested they run the conference website on Microsoft 365. Not just that, but go beyond a static brochure website, and build a functioning digital community that lives on through the 361 days a year that the conference was not running.
The biggest challenge was this was just an idea, the New Zealand conference was just 17 weeks away, and the holiday break was in the middle. That and Microsoft 365 does not natively support public facing websites.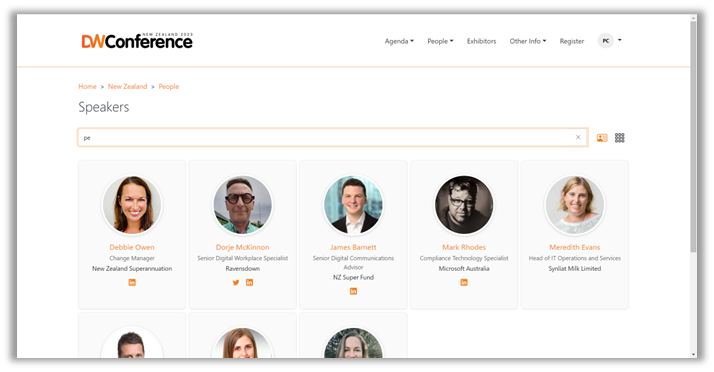 In this in-depth webinar, Debbie and Peter will share the story of how her requirements and EUM's powerful functionality produced both a visually appealing portal, but also the start of a community for all participants at the New Zealand event. They will also share how the site is evolving to support the upcoming DWC Australia event.
Webinar takeaways:
Building a public-facing website natively in Microsoft 365. Learn how EUM enables on-boarding of attendees and speakers and supplies a headless CMS for authoring anonymous and secure content.
Enabling external audiences to access Microsoft 365, SharePoint Online, and Azure without additional licensing cost. Learn how a combination of Azure AD B2B guest accounts and existing Microsoft 365 credentials enabled website log-in for free.
Retaining Azure's high security content based on roles. Learn how the solution enabled more secure content for specific audiences through role information provided at log-in.
Actionable reporting and analytics. Learn how the solution incorporated forms that wrote their data to a SharePoint list, and how Power BI collected the data, merged it with Sessionize speaker and session data, and created a summary report for speakers and organizers.
Building and maintaining an engaged community. Learn how elegant, rich profile pages—managed through Azure AD—along with interactive, searchable directories enabled a community to be developed at the events and sustained afterwards.
Speakers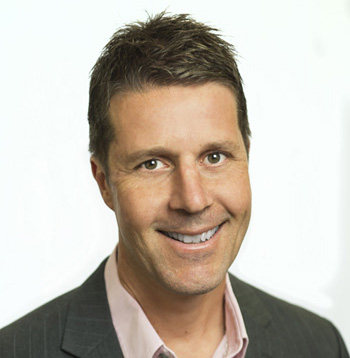 Peter Carson
Peter Carson, President of Extranet User Manager and a Microsoft MVP, is a recognized expert in Office 365, SharePoint, and Extranet strategies. Read Peter's full bio and check out some of EUM's recent articles on all things Microsoft and Extranet related.
Debbie Ireland
In 2007, Debbie founded ShareThePoint, a company which specialises in Microsoft 365, both implementation and training. Debbie also organises the annual Digital Workplace Conferences in New Zealand and Australia. Her focus is helping people understand the business capability and productivity gains that Office 365 can provide.
Want to learn more about the Digital Workplace Conferences?
Visit the resources page we have created specifically for everything DWC related! From case studies, to articles, to event pages, you'll find it all there.