Data Flow Diagram
In this article we will describe how the data flows and is stored in the EUM solution.
In this article:
EUM Operation, Maintenance and Data Locations
Users and Authentication
Storage of Content
Integrations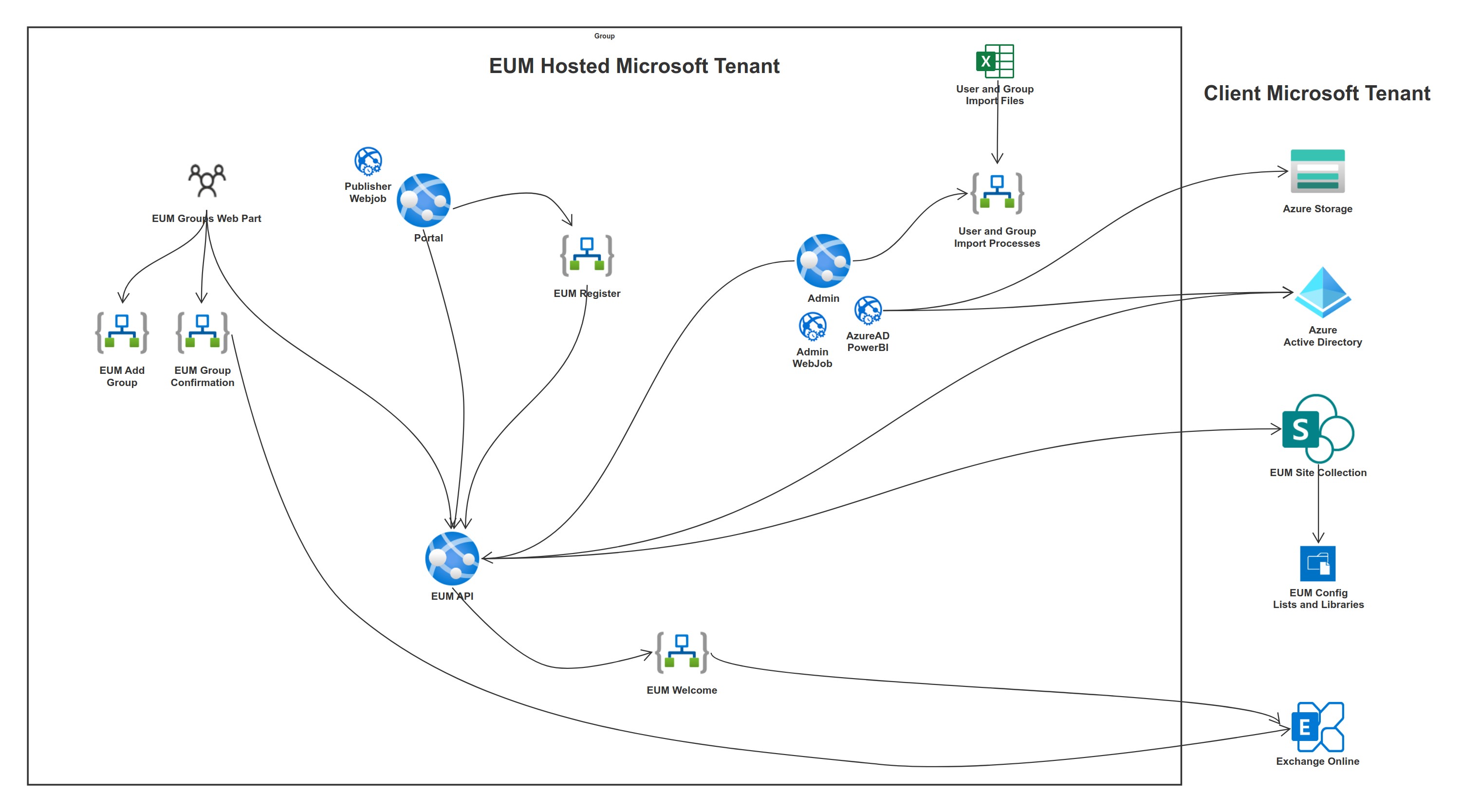 EUM Operation, Maintenance, and Data Locations
EUM is built entirely using the Microsoft Azure Platform as a service (PaaS). All functionality is operated securely in the Microsoft Azure Cloud and fully managed by EUM.
As a Software as a Service (SaaS) solution, maintenance and an update are included in your subscription to EUM, ensuring our product is kept up to date upon approval.
Currently, EUM is available in three regional Azure data centers. As a Customer, you select which Azure Data Center you would like to use for data location upon the first installation.
Users and Authentication
EUM utilizes the Microsoft 365 identity models offered by Azure Active Directory (Azure AD) for all users and authentication.
Please find more details on users and authentication here.
Storage of Content
All content such as Word Documents, PowerPoints, PDFs, Stream Videos, etc. as used in the Portal site are stored in the Customer's own Microsoft 365 SharePoint Online tenant.
Please see more details on data storage here.
Integrations
EUM integrates with Microsoft Azure Logic Apps and Microsoft Power Automate using HTTP Triggers. Additionally, EUM's full-featured APIs allows you to integrate with other enterprise applications such as CRM, Salesforce, and SAP.