Our Partners
We recognize that we need strategic partnerships to deliver the most innovative solutions.
The following partners are authorized resellers and solution providers of Extranet User Manager products.

B&R Business Solutions
B&R Business Solutions provides innovative solutions and products to meet the most unique business and technology challenges; with a focus on integrating and developing solutions around Microsoft technologies. For any size and type of organization, B&R is able to utilize the skills and expertise of our team members to find the right solution – the first time – and deliver it in a manner that exceeds all expectations.
Bloom Software
Bloom Software, formerly BlueShift Solutions, is Manitoba's leading Office 365 solutions provider. They specialize in delivering customized solutions to help solve business challenges surrounding collaboration, information management, and business process improvement using Microsoft technologies. As a Microsoft Gold Partner in Collaboration and Content, our deep expertise with SharePoint enables us to provide top-tier solutions for our clients, leveraging the very best that Microsoft has to offer.

Essential Computing
One of the first Microsoft Partners to be established in the UK, Essential has been helping enterprises embrace change and quickly adapt to new ways of working for 30+ years. As an Envision IT partner, Essential can help simplify the management of new and highly flexible ways of working. For example, allowing enterprises to securely extend training, knowledge bases, and other extranet services to customers and partners.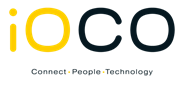 iOCO
As Africa's largest systems integrator, we have the modern toolbox and diversity of skills necessary to make competitive advantage and business functionality happen for our clients and their customers by creating interconnected ecosystems that bridge the gap between past problems and future goals.

Klarinet Solutions
At Klarinet, we solve everyday technology problems with Microsoft SharePoint, Microsoft 365 with the goal to empower people to do their jobs better. We believe that when employees understand their role and feel connected to their organization, they produce greater results and lead more fulfilled lives.
LMS365
The only learning management platform built into Microsoft 365. LMS365 is a cloud-based learning platform for modern digital workplaces of all sizes, and in all industries. It delivers seamless functionality and high ease of use for both administrators and learners worldwide. With a Microsoft 365 App Certification, users can be assured of their secure data handling and software compliance within the Microsoft workspace.
Our recognized partnership with Microsoft ensures our products align with Microsoft's product road map.